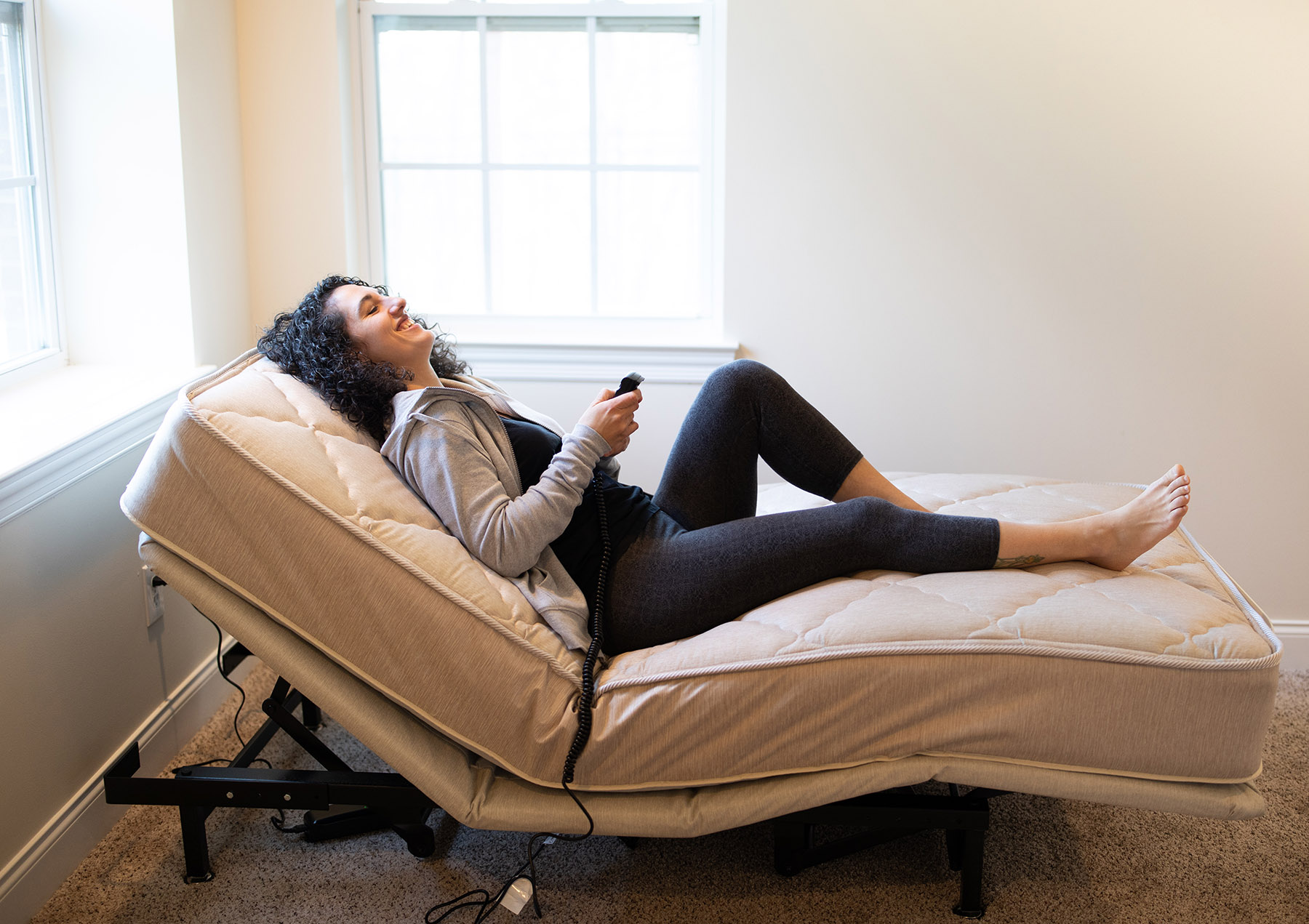 Benefits
Every Value-Flex comes with:
---
One-touch wired controls
Whisper-quiet motor technology
A 2-inch foundation profile, high-density, heavy duty padded base made with Advantech® material that will not warp, break or squeak
An innerspring mattress in your choice of soft, medium or firm construction
Locking casters
The ability to attach existing headboards to affordable adjustable beds
Details
Full Specifications
---
Sizes: twin, full, queen, split queen and split king
Lengths: 74, 80 and 84 inches
Height (standard): 21 in.
Height (casters removed): 19 in.
Height (optional leg extensions): can be raised in 1 inch increments from 2 – 7 inches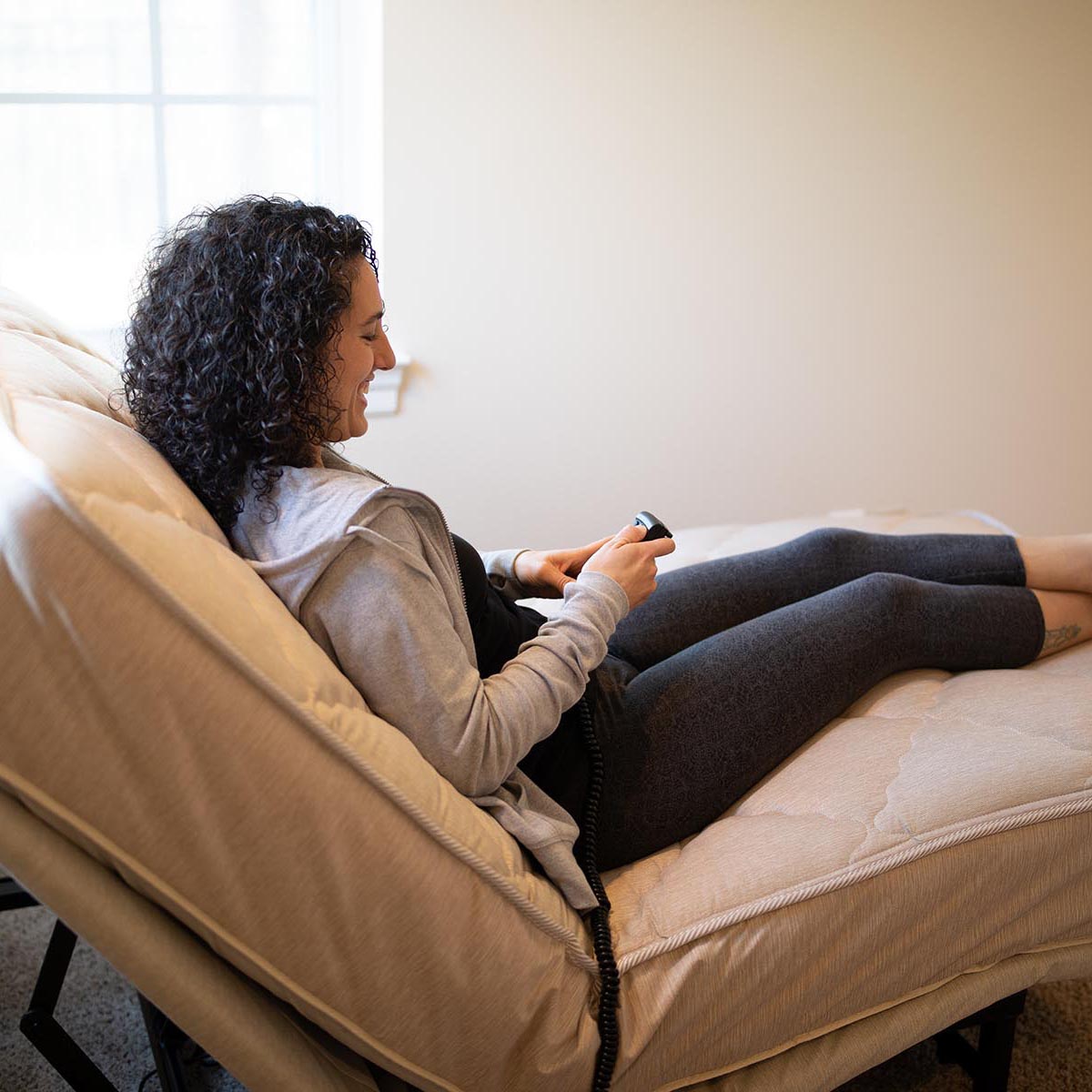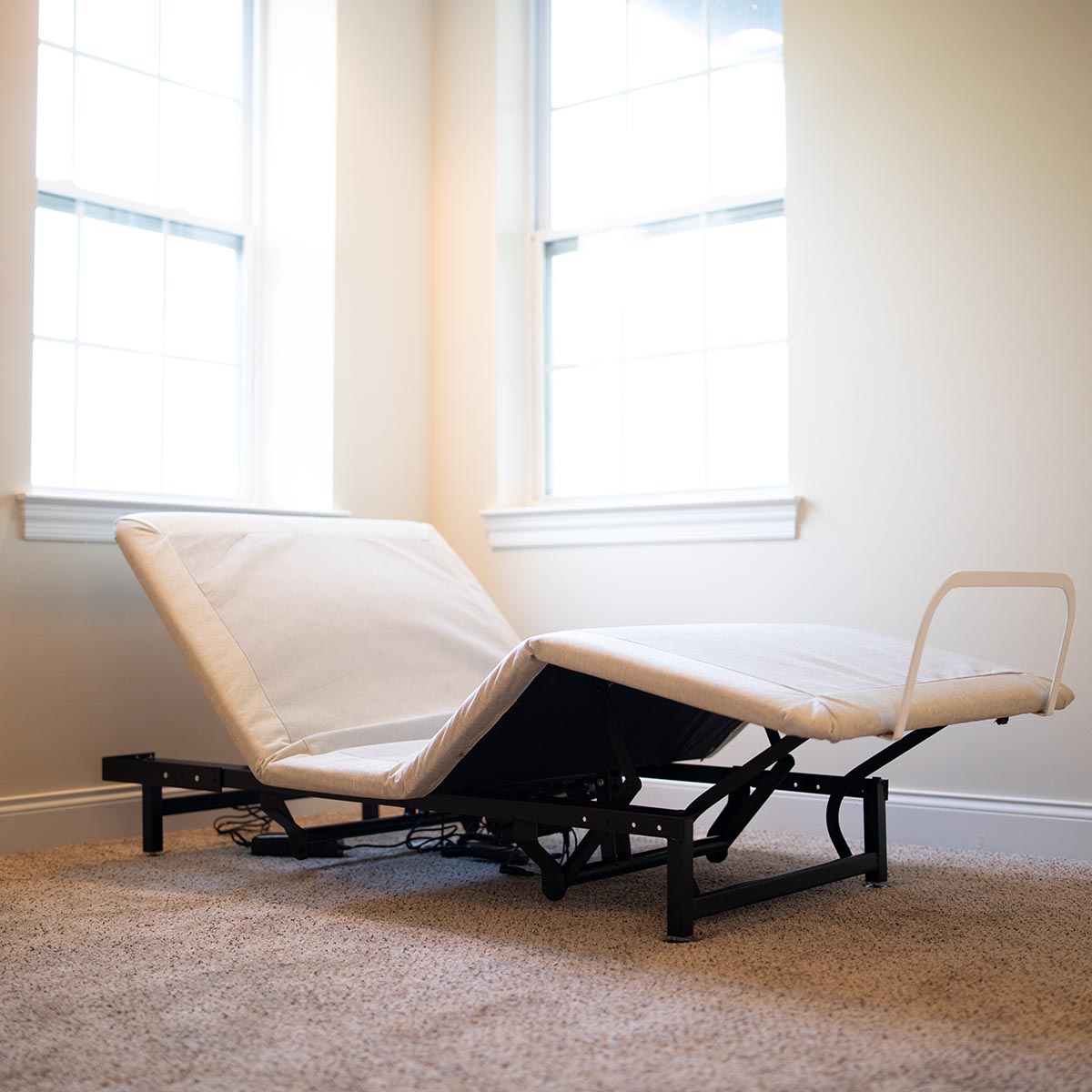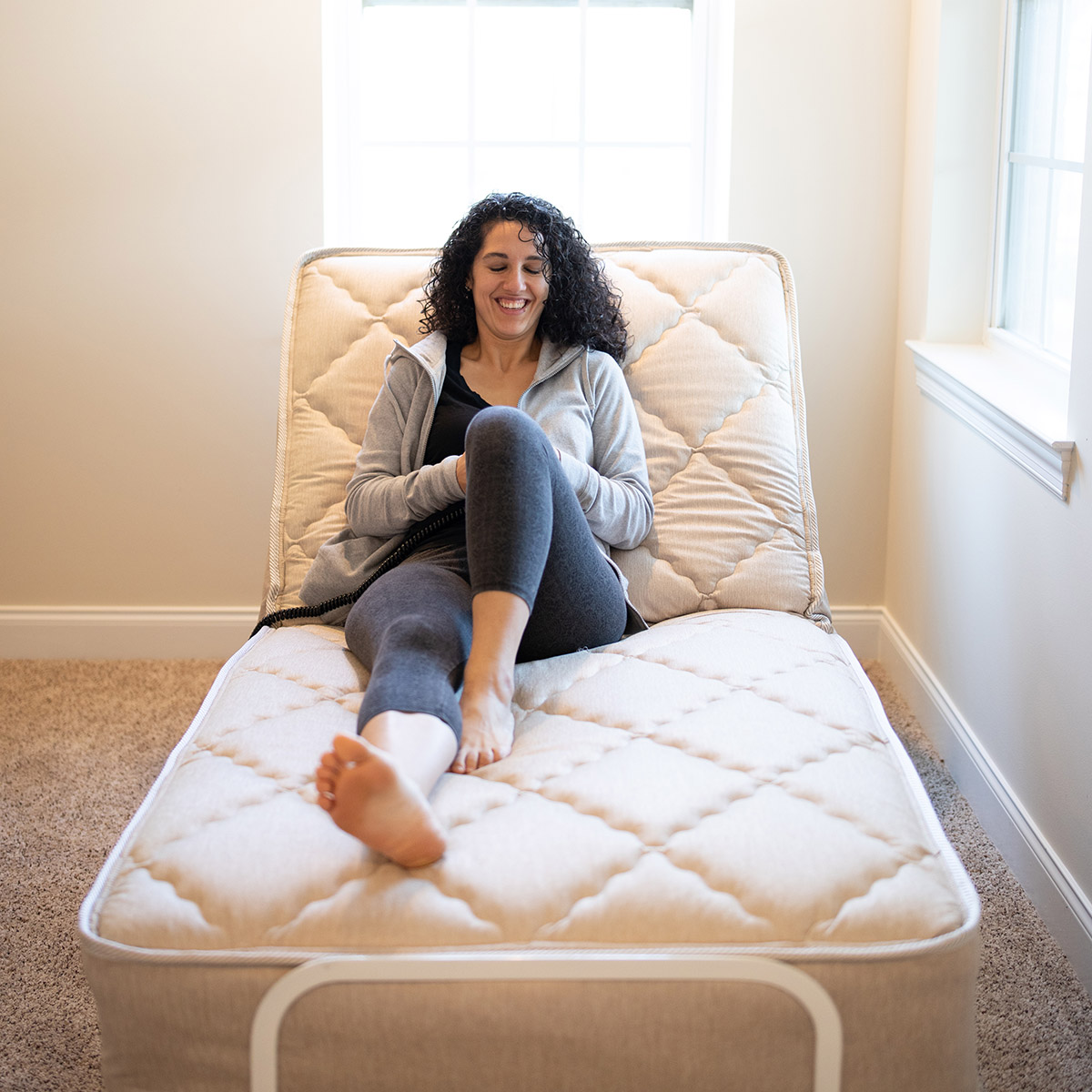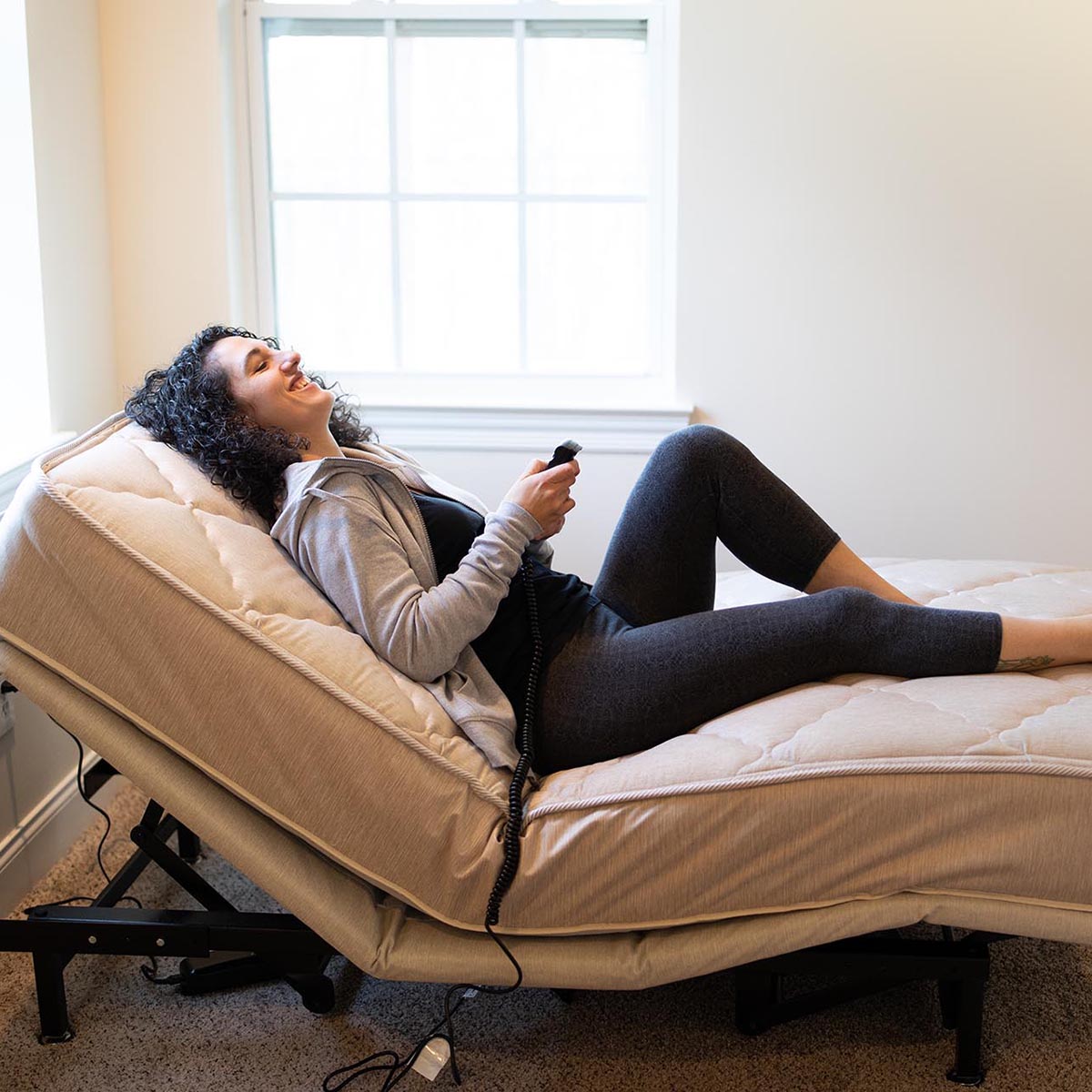 false
Split Queen or King Option
Sleep Comfortably Together
Value Flex Affordable Adjustable Beds are available in split queen or split king options. This allows couples with different bedding needs to stay together.
Frequently Asked Questions
Are Value Flex Adjustable Affordable Beds remote-controlled? Yes, a wired remote controls the Value Flex bed frame.
Can I adjust the head and feet of a Value Flex bed frame? The head and feet of the Value Flex frame are adjustable.
Are these beds beneficial in assisted living environments? Flexabeds are great for home healthcare or assisted living.
Do these mattresses have warranties? Yes, all our comfortable mattress options come with a lifetime limited warranty.
Is the Value Flex bed motor loud? Our whisper-quiet motors keep the beds silent.
What are Flexabed mattresses made from? Mattresses can be made in low profile, gel-infused memory foam, memory foam, latex or combination innerspring/memory foam.
Are side rails available for the Value Flex? Yes, you can order side rails for the Value Flex bed frame.
Are your mattresses soft or firm? You are able to choose from soft, medium or firm mattress construction to best suit your needs.
Can I use my current headboard with the Value Flex bed frame? Yes! You can attach an existing headboard to our Value Flex Affordable Adjustable Beds.
What They're Saying

I am the user, 65, with Multiple Sclerosis. The bed is easy to use and works perfectly. The price and installation were exactly what I needed. The perfect tool for disabled folks.

Lela C. from Tigard, OR

A great buy. Bought for my 83-year-old mother and she is very pleased with this bed. It is easy for her to get into and is very comfortable for her. It is easy to move around because of the wheels and easy for my mom to work the controls.

Gail P. from Phelan, CA

I am 65-year-old caregiver. I needed a good night's rest, and the adjustable bed has done that for me. I would never go back to a regular bed. The Flexabed Value Flex is a good deal for the money. I love the head and leg adjustments for reading and watching TV.

Gary D. from Brooklyn Park, MN

I love this bed. It seems to be everything I need.

Christine E., NC

My doctor told me to look into the Flexabed Premier Adjustable Bed to get a good night's sleep. Easy to use.

Elaine D., Dysart, IA

This bed is so comfortable and easy to use. My husband is able to sit up when he needs to without disturbing me.

Lee Anne C., Casper, WY
Find a Dealer
Enter your address or zip code below.