Flex-A-Bed grows in Gardena California
Beginning in 1969, this brick warehouse and office space on Main Street would house the growing flexible bed revolution over the next decade.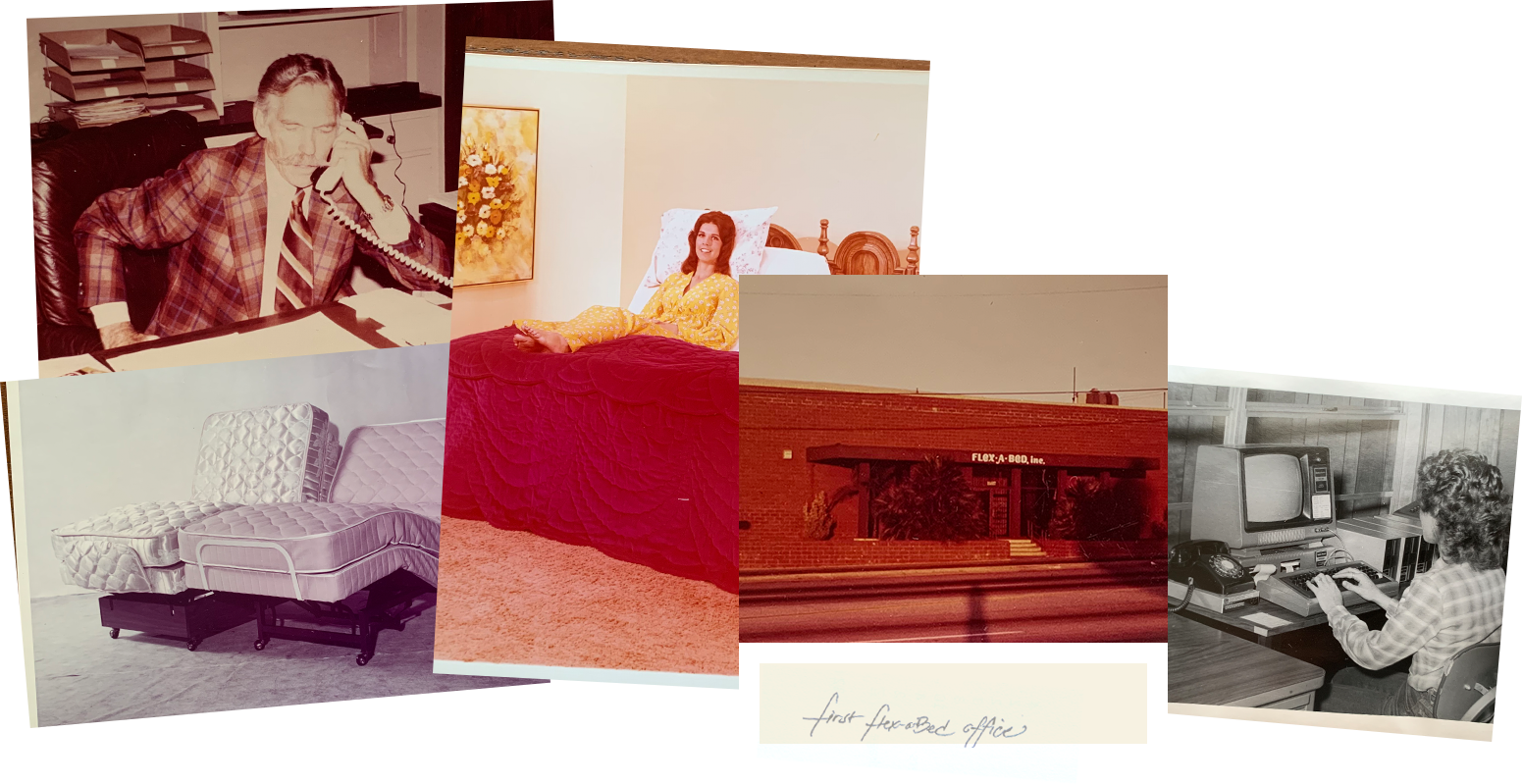 1979
business expands to new plant in LaFayette Georgia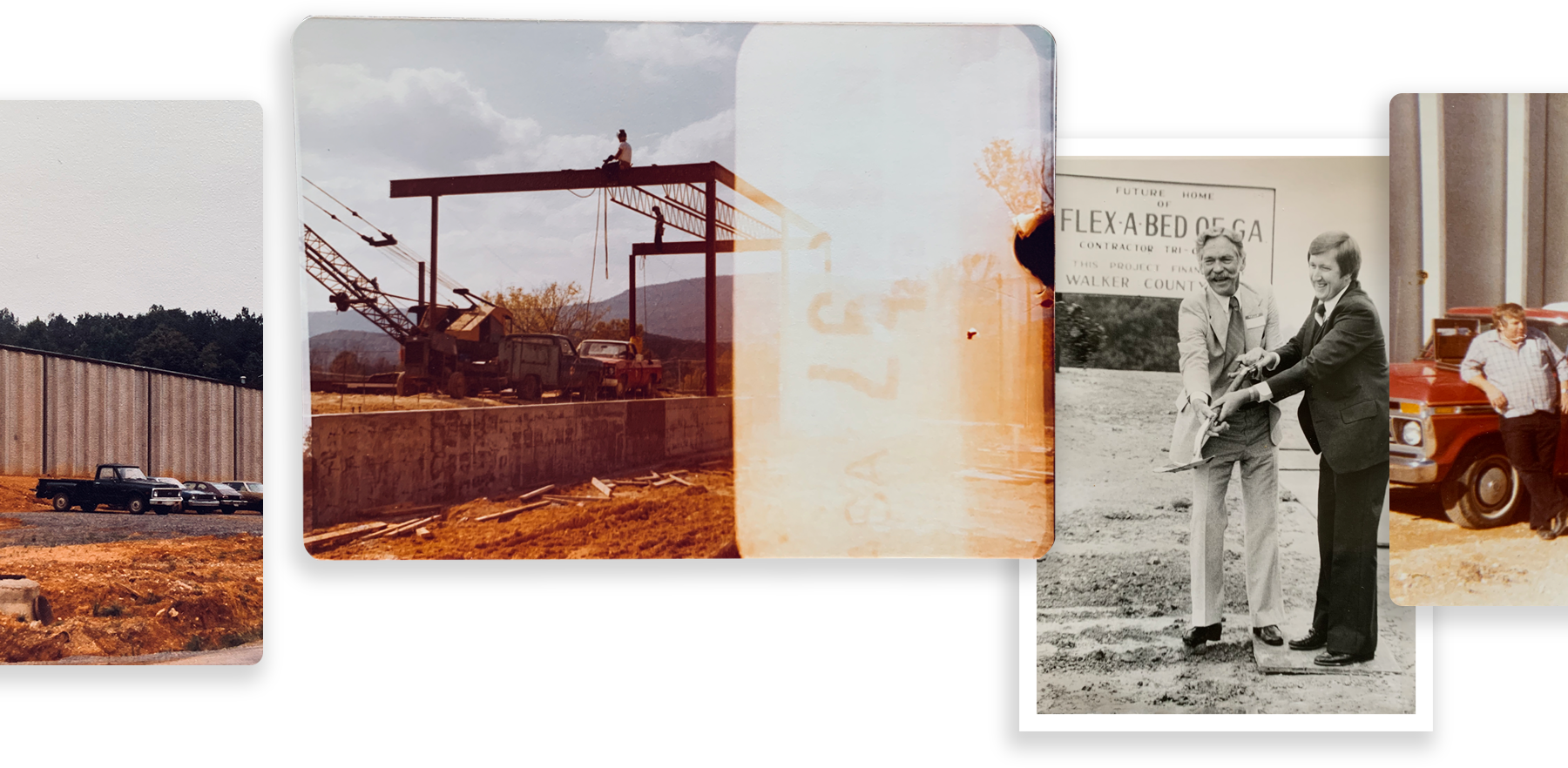 The first two girders are installed on the steel skeleton that will become the backbone of the new manufacturing warehouse in March of 1979.
our expanding team in the early days

While hairspray flew and bon jovi was blasting
from chevy camero speakers everywhere...
Flexabed innovated the adjustable bed with new features like split mattresses, hi-low motion, and underbed lighting.
2008
In the age of technology, Flexabed introduced the new wireless remote.

Bedding.
Expertise.
Service.
2010s
In the twenty tens, Flexabed focused on expanding their product line with new and inventive ways of content content content. This copy will help explain the photos you see included with this panel of the website.
Production facility renovated.
We added 3000 square feet to our existing production facility allow for more and more beds. This is made up copy that will need to be filled in with live content.