Flex-A-Bed grows in Gardena California
Beginning in 1969, this brick warehouse and office space on Main Street would house the growing flexible bed revolution over the next decade.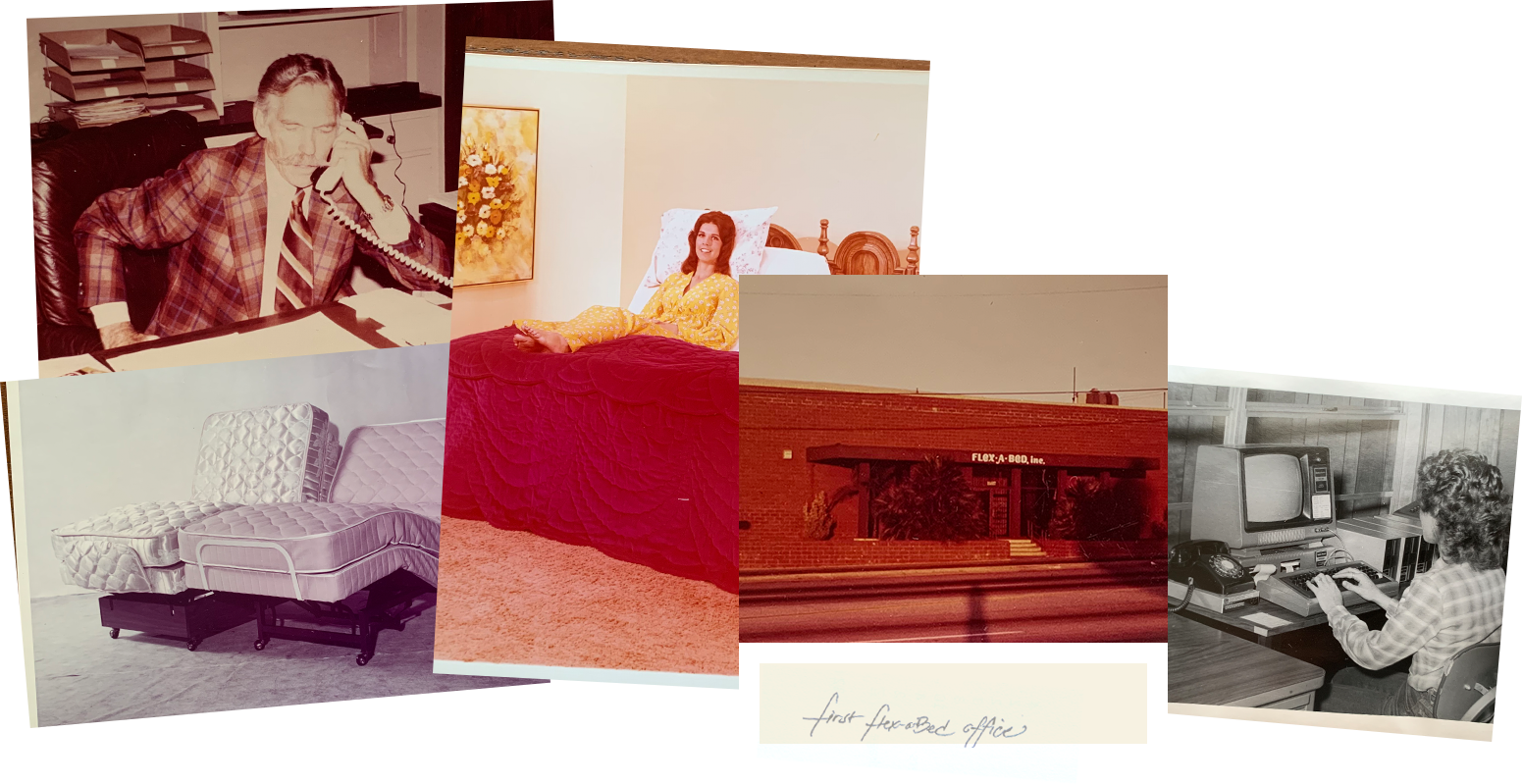 1979
business expands to new plant in LaFayette Georgia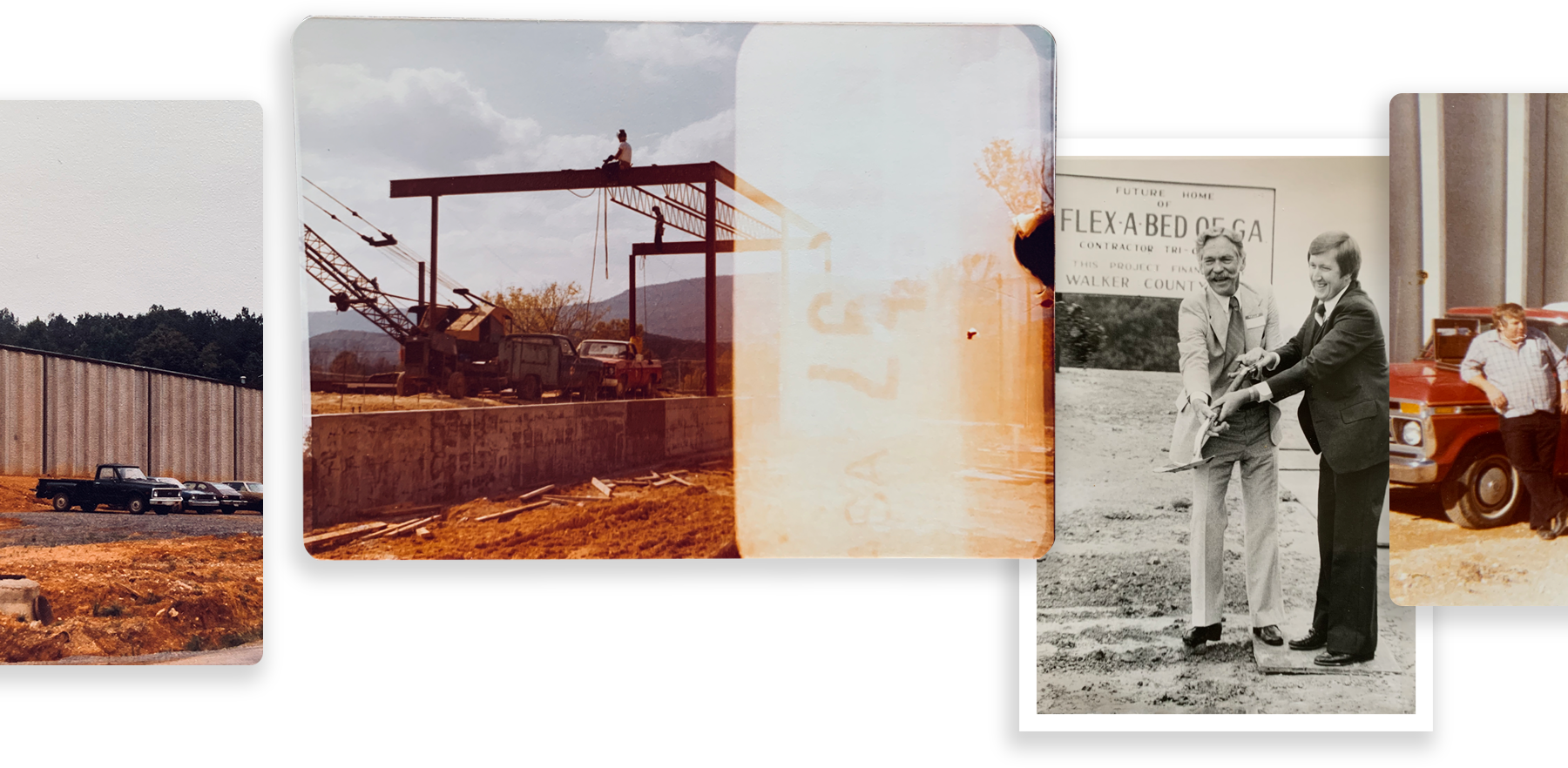 The first two girders are installed on the steel skeleton that will become the backbone of the new manufacturing warehouse in March of 1979.
our expanding team in the early days

While hairspray flew and bon jovi was blasting
from chevy camero speakers everywhere...
Flexabed innovated the adjustable bed with new features like split mattresses, hi-low motion, and underbed lighting.
2008
In the age of technology, Flexabed introduced the new wireless remote.

Bedding.
Expertise.
Service.
2010s
As the company grows and times change, Flexabed added more and more optional accessories to the bedding systems.
Flexabed continues to innovate.
In an ongoing effort to create the highest quality adjustable bedding for a wide array of customers, Flexabed continues to strive towards innovations that will allow easy use, including programmable memory positions, and optional wave massage.