Flexabed Premier Adjustable Beds
The Ultimate in Customizable Comfort
---
Close your eyes and envision what it's like to spend the entire day feeling refreshed, energized and, relaxed. Imagine finding relief from the symptoms of an injury or ailment. If you've been dreaming about discovering this kind of comfort in a bed, consider the Flexabed Premier.
The Flexabed Premier sets the standard for comfort and convenience in an adjustable bed. Every amenity Flexabed offers can be added to the Premier model. This fully customizable bed can be designed and built in hundreds of configurations so that your specific needs are fulfilled.
Learn More
Compare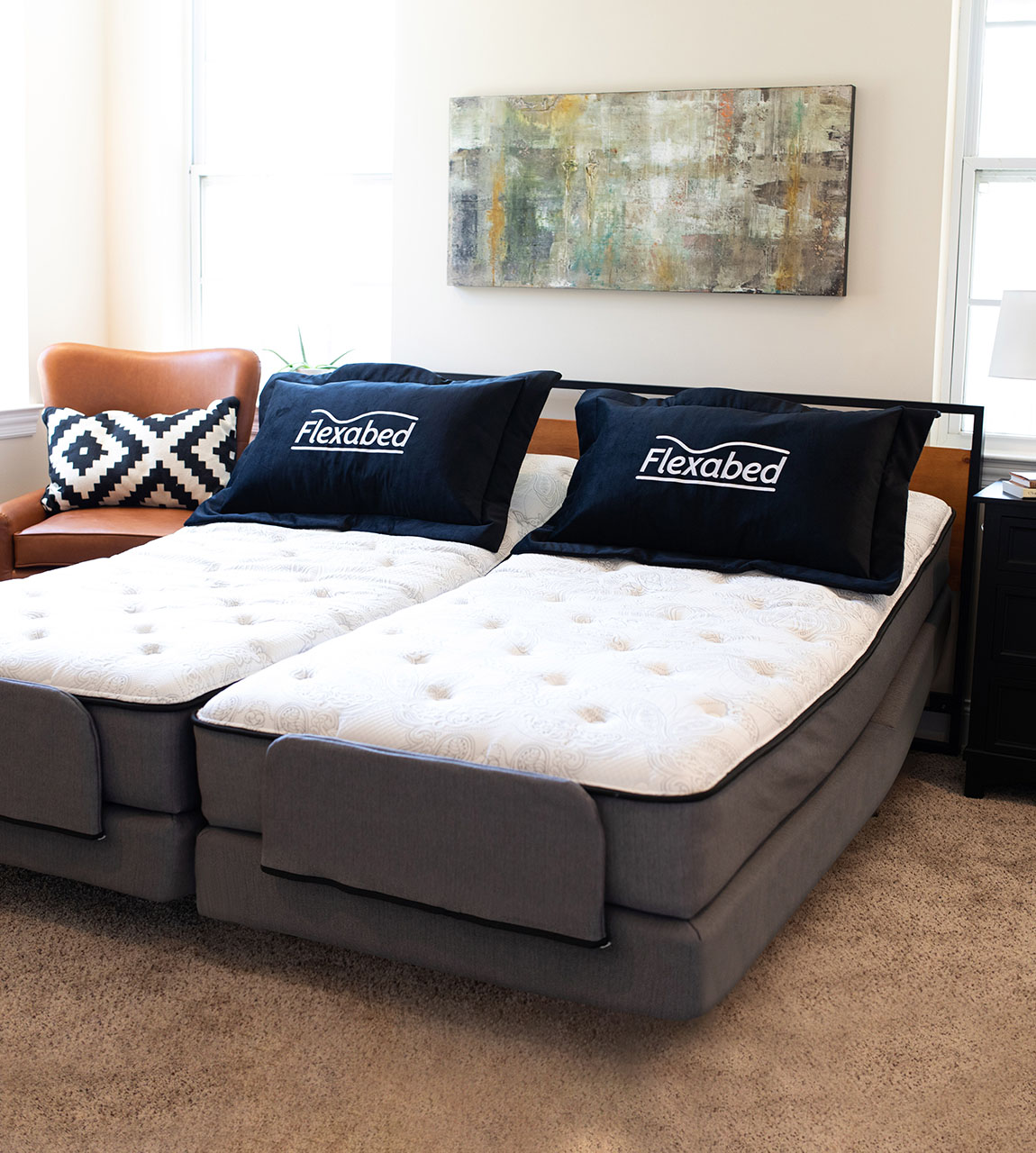 Luxury Alternative to Hospital Adjustable Beds
Hi-Low SL Adjustable Beds Make Transitions Easier
---
The Flexabed Hi-Low SL is the ideal bed for those in home healthcare or assisted living environments. In fact, no adjustable bed is more convenient than the Hi-Low SL model. The base can be raised and lowered vertically with a touch of a button, making the Hi-Low SL model ideal for customers who require additional assistance when entering or exiting the bed.
Learn More
Compare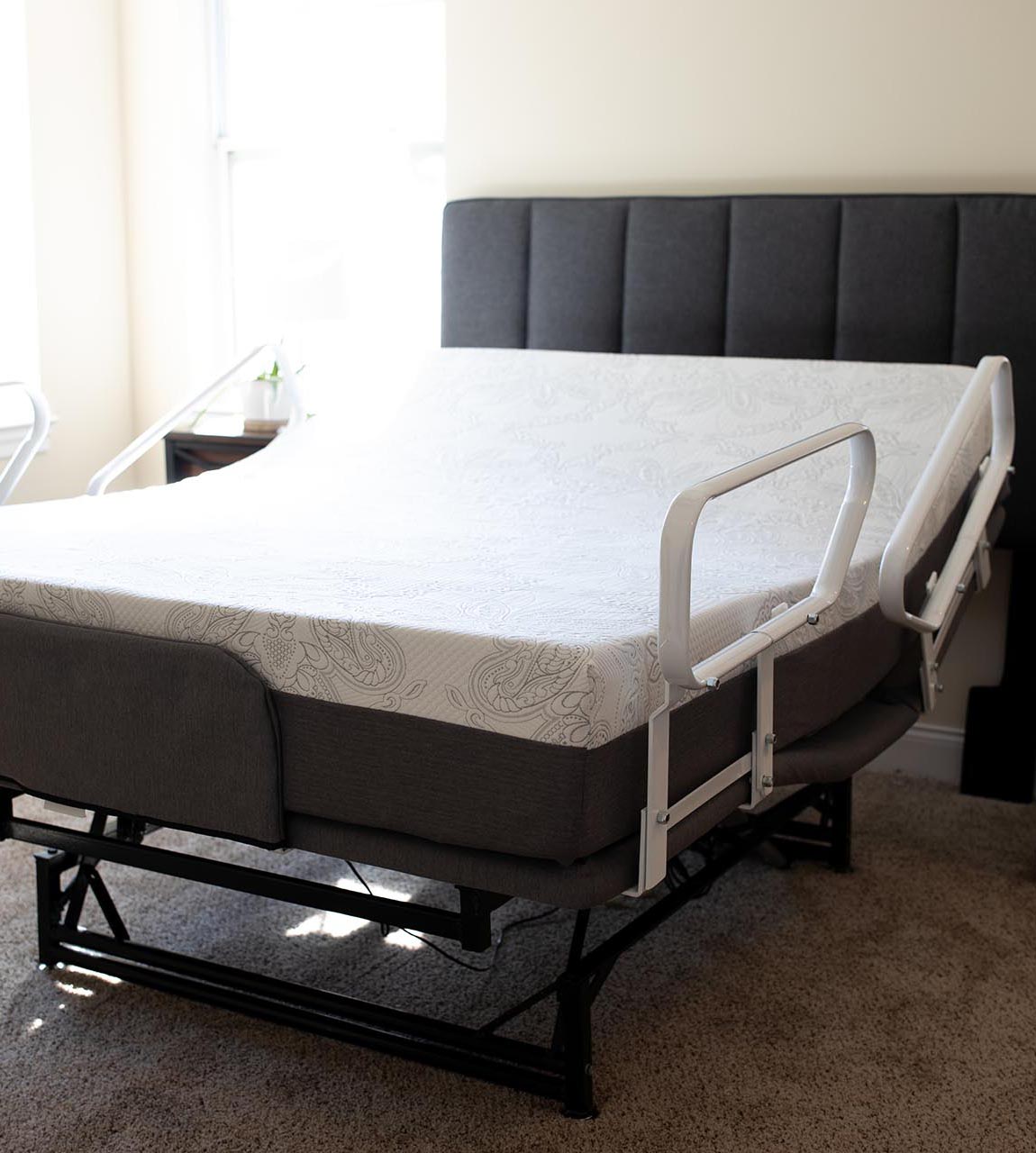 Customize your bed for
a great night's sleep.
Get Started
What They're Saying

I am the user, 65, with Multiple Sclerosis. The bed is easy to use and works perfectly. The price and installation were exactly what I needed. The perfect tool for disabled folks.

Lela C. from Tigard, OR

A great buy. Bought for my 83-year-old mother and she is very pleased with this bed. It is easy for her to get into and is very comfortable for her. It is easy to move around because of the wheels and easy for my mom to work the controls.

Gail P. from Phelan, CA

I am 65-year-old caregiver. I needed a good night's rest, and the adjustable bed has done that for me. I would never go back to a regular bed. The Flexabed Value Flex is a good deal for the money. I love the head and leg adjustments for reading and watching TV.

Gary D. from Brooklyn Park, MN

I love this bed. It seems to be everything I need.

Christine E., NC

My doctor told me to look into the Flexabed Premier Adjustable Bed to get a good night's sleep. Easy to use.

Elaine D., Dysart, IA

This bed is so comfortable and easy to use. My husband is able to sit up when he needs to without disturbing me.

Lee Anne C., Casper, WY
Find a Dealer
Enter your address or zip code below.