Adjustable Beds Tennessee
For Tennessee residents who want a better night's sleep, we present three models of adjustable beds manufactured by Flexabed in LaFayette, Georgia. Combining flexibility, comfort and style, our motorized adjustable beds will look great in your bedroom and feel great while you enjoy a deeper night's rest. Whether you just want an adjustable bed to allow a wider range of lounging positions in bed or need a stylish alternative to hospital beds in the home, Flexabed presents our three models for your consideration.
The top-of-the-line Premier full adjustable bed sets the standard for convenience and comfort. Easily customizable, operating the Premier is as simple as pushing up or down on a remote. Each hand-crafted bed is designed with hundreds of configurations possible. Your Premier comes with every amenity that Flexabed offers. You'll spend a third of your life sleeping, so the Premier offers a fantastic long-term investment. The Premier's Limited Lifetime Warranty sets the industry standard for excellence, while Flexabed's friendly USA-based customer support ensures you'll love using it in your home.
Raise or lower the base vertically with a touch of a button, extending from 19 inches off the floor (with casters removed and using a low-profile mattress) up to 33 inches to better accommodate Tennessee customers with mobility issues. This flexibility is why the Hi-Low is widely regarded as a luxury alternative to hospital beds for the home. The split king option allows spouses to sleep next to one another, independently adjusting each side as desired. Available in lengths of 74, 80 and 84 inches. The Hi-Low model comes with a 5-Year Limited Warranty.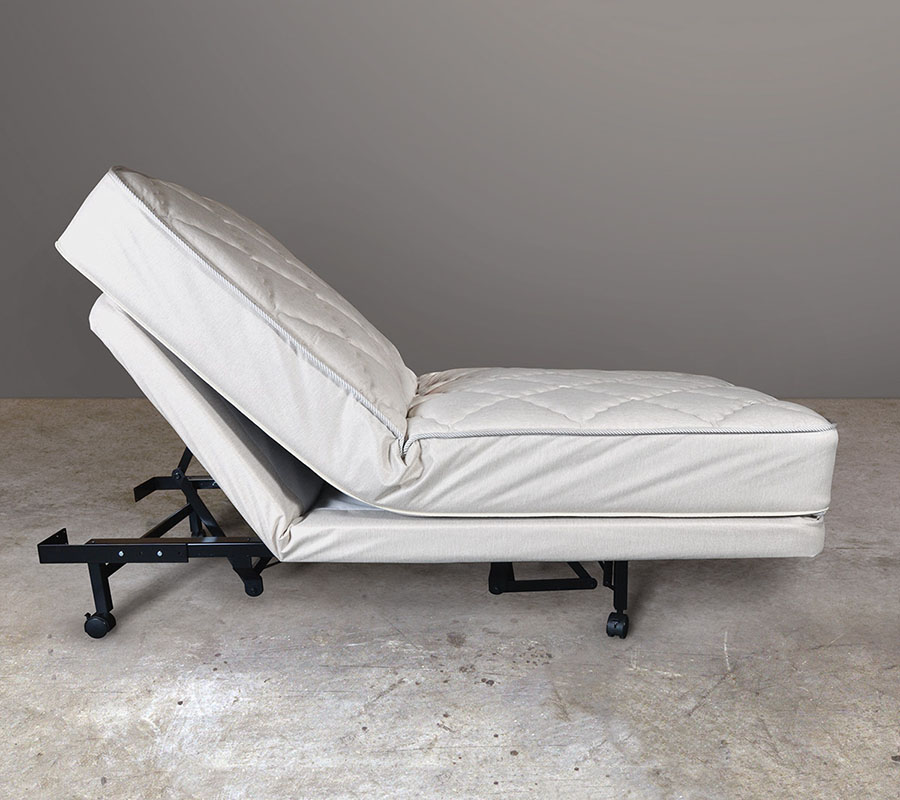 This model of the adjustable bed has "value" right in the title. While also hand-built to customer specifications, the Value Flex provides the comfort and flexibility of the Premier and Hi-Low with fewer options and amenities. Available in twin, full, queen, split queen, and split king, it sits 21-inches off the bedroom floor but can be optionally extended up to 7 additional inches. The Value Flex model comes with a 5-Year Limited Warranty.
Don't forget to add a comfortable Flexabed mattress so your bed doesn't earn the nickname "rocky top." Once you feel how good our beds are, you'll volunteer to test how wonderful a full night of sleep can be.
Home health and chiropractic service providers in Tennessee may be able to order from Flexabed or call us directly at 1-800-648-1256.