Tips for Choosing the Best Mattress if you have Chronic Back Pain
If your back hurts often, you need a really firm mattress to offer a lot of support, right? Well, not necessarily. The experts say that it's a personal choice of what feels most comfortable to each individual. The appropriate amount of firmness is a personal preference, just like the "correct" temperature to make a room comfortable.
It's an important choice since most of us will spend the next several years on the mattress we order from the showroom. Considering how miserable the pain can be from nerve and muscular problems, degenerative disc disease, arthritis, sciatica, and other back pain, the mattress can either be a source of relief or one of the major things that can aggravate these conditions. A comfortable bed can work with pain medication and skilled medical oversight to lay the foundation for restful, restorative sleep.
Considering the Fundamentals
Despite the differences between various bed brands, experts say shoppers should look for some basic things that the best beds and mattresses share in common. For example, how well mattress keeps the spine aligned.
Those with wider hips may need a slightly softer mattress due to the way that the spine may twist to a greater degree on a flat surface. Someone with narrower hips will more naturally align.
Is Memory Foam good for your back?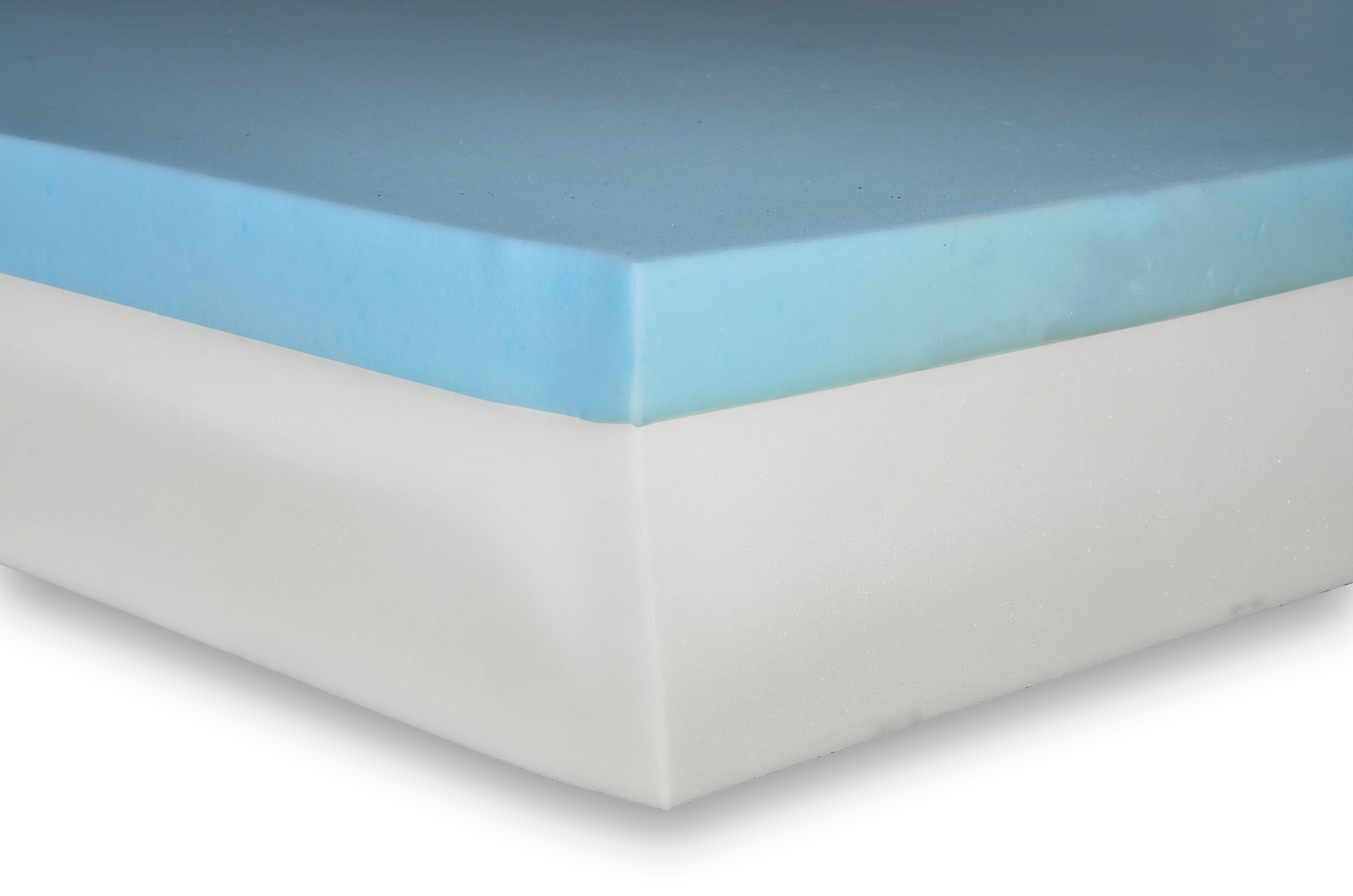 Unlike a traditional innerspring mattress, the foam in a memory foam mattress molds to your body when the surfaces gives to your body weight under the influence of gravity. This "melting" quality cradles pressure points on the body.
Flexabed offers Memory Foam mattresses consisting of a Visco comfort layer and a polyurethane foam core. The Gel-Infused Memory Foam option creates a cooler surface, which can also improve sleep quality by virtue of eliminating surface hot spots. Flexabed also offers an Innerspring/Memory Foam Combo that is specially constructed for durability, support and comfort in mind. Other options available from Flexabed include the latex rubber mattress (laminated to the polyurethane foam), the low-profile mattress (which can reduce bed height due to its slim characteristics, and both deluxe and traditional innerspring mattresses in soft, medium, and firm. Our friendly USA-based support team are happy to explain the differences between the mattress choices and help source a Flexabed dealer in your area.
What the Research Says about Mattress Choice and Back Pain
Sometimes, simply replacing your existing mattress for a new one offers relief. Oklahoma State University researchers linked greater sleep quality and comfort, as well as reduced back pain, stiffness and shoulder pain to sleeping on a new mattress. Their article gave fresh analysis to earlier work published by the Journal of Chiropractic Medicine.
"The purpose of this study was to compare sleep comfort and quality between personal and new bedding systems. The average bed age was 9.5 years. It was concluded that new bedding systems can significantly improve selected sleep variables and that continuous sleep quality may be dependent on timely replacement of bedding systems," the abstract reads.
A reduction of pain and stiffness and improvement of sleep comfort and quality became more prominent over time, especially in medium- and higher-priced beds. This suggests that mattresses have a life expectancy related to sleep comfort and quality.
How should I sleep with lower back pain?
Adjustable beds can offer some relief to those suffering from joint pain and lower back pain, as we've discussed in past blogs. The best strategies for alleviating pain are best discussed with your family physician and/or chiropractor. The information provided in this blog is not intended as a substitute for medical and/or chiropractic care.
Flexabed offers a Chiropractor Partnership Program for those who want to help their patients achieve a more restful night's sleep in a Flexabed Adjustable Bed and Flexabed mattress.
Copyright: chassenet / 123RF Stock Photo