Answering Your Questions about Adjustable Beds
There's a dedicated page on this website to answer your questions about adjustable beds, but our friendly support staff here in LaFayette, GA, always get new questions posed by Flexabed customers researching our products before buying. Here are a few recent ones…
"Can any mattress be used on an adjustable bed?"
While we'd love to supply every Flexabed adjustable bed user with one of our dedicated mattresses, the truth is that the answer to the question "Can you use an adjustable base with any mattress?" is Yes – with some important exceptions.
Let's say you're ready to transition from a regular bed to an electric motorized bed but your existing mattress is only a couple of years old. You shouldn't have to start from scratch, right? You do want to avoid a very thick existing mattress or one that is not built to allow for flexible bending under your body weight such as a flat bed innerspring mattress. You are generally good with an air mattress, foam, or latex mattress.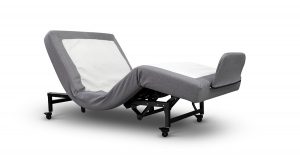 Our Hi-Low adjustable beds can accommodate Deluxe Adjustable Innerspring (in soft, medium, or firm), Gel-infused Memory Foam, Memory Foam, Latex, Innerspring/Memory Foam, or Low Profile mattresses in twin, full, queen, or dual king sizes. Our top-of-the-line Premier can additionally use those mattress builds in King, Dual Queen, and California King sizes. The Value-Flex model comes with a traditional innerspring mattress in soft, medium, or firm construction.
Whatever mattress you plan on using, we recommend you choose one that uses the best materials, such as high-quality foam, to maintain support and flexibility. You don't want to invest the extra money in a bed that lifts the top or bottom for comfort only to end up feeling uncomfortable or having to replace it fast because it wears out quickly. Airbed mattresses with multiple chambers should be fine to use with adjustable beds; single chamber airbed mattresses can feel more rigid because of impeded airflow which can decrease the air pressure when the adjustable bed base bends.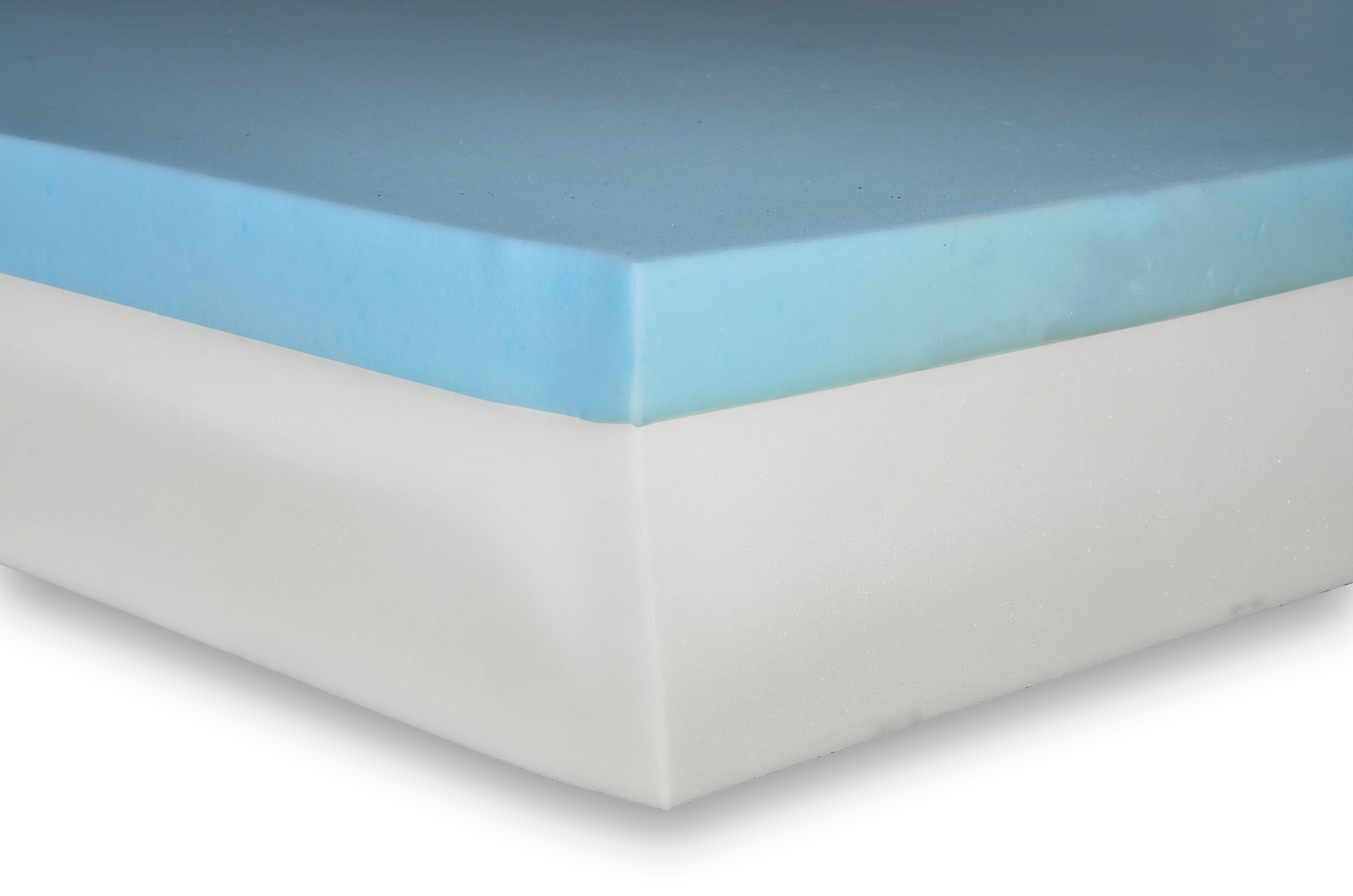 Memory Foam Mattresses do the best job of preventing pain at pressure points (latex is a close second) while flexing easily to match the contour of your adjustable bed base. Innersprings typically cost less, but coiled springs feel stiffer and innerspring mattresses generally require more frequent replacement.
It's smart to research what mattresses can be used with an adjustable base if you are in the market for one but all set in the other.
"Can you put a headboard on an adjustable bed?"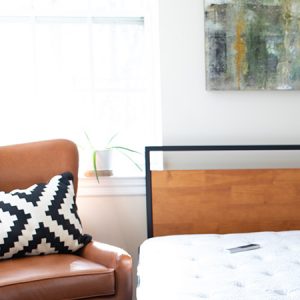 We get it. Bed headboards can be highly stylish and functional. Upholstered headboards can set the tone for an entire bedroom while other, purely functional headboards offer useful space for keeping books, magazines to browse, or TV remotes.
The answer to this question is YES – partially. You can attach a pre-existing headboard to your adjustable bed frame IF you use a Premier or Value Flex product. The Hi-Low is the only model that CANNOT be attached to a headboard because of the way it adjusts heights to make getting in and out of bed easier for users with mobility issues. The Hi-Low Adjustable Bed is not constructed to connect with such a headboard. Each Premier adjustable bed product includes L brackets giving you the ability to attach existing headboards, or you can order non-adjustable leg extensions if you want your Premier or Value Flex model raised in height. Optional swing-away brackets are available if needed.
Have questions about adjustable beds? Ask!
Let us know what other questions you have! You can reach us by calling (800) 648-1256, sending a contact form message, or by clicking on the envelope icon in the bottom right corner to speak to a representative from our customer support staff.