Adjustable Beds North Carolina
Flexabed offers three models of motorized adjustable beds North Carolina customers want to experience greater flexibility and solutions for a better night's sleep. Here are some brief descriptions of the three products, which can be a great and stylish alternative to hospital beds in the home.
When you want the very best, the Premier full adjustable bed sets the standards for comfort and convenience. Fully customizable and easy to operate, these beds look and feel great. Designed with hundreds of configurations and every amenity that Flexabed offers, you can rest assured that your specific needs will be met. When you consider that the average person spends a third of his or her life sleeping, the Premier offers a fantastic long-term investment to encourage deeper sleep habits with tangible benefits to health. The Premier also comes with a Limited Lifetime Warranty that is transferable if you eventually choose to replace it with a newer model.
As with all of our models, the base can be raised and lowered vertically with a touch of a button. The split king option allows partners to sleep next to one another, adjusting their sides independently. It is the ideal option for people in North Carolina who need the type of functionality that is normally only found in hospital beds. This luxury alternative is an ideal substitute for hospital beds for the home, coming in lengths of 74, 80 and 84 inches, extending from 19 inches off the floor (with casters removed and using a low-profile mattress) up to 33 inches to better accommodate those with mobility issues. The Hi-Low model comes with a 5-Year Limited Warranty.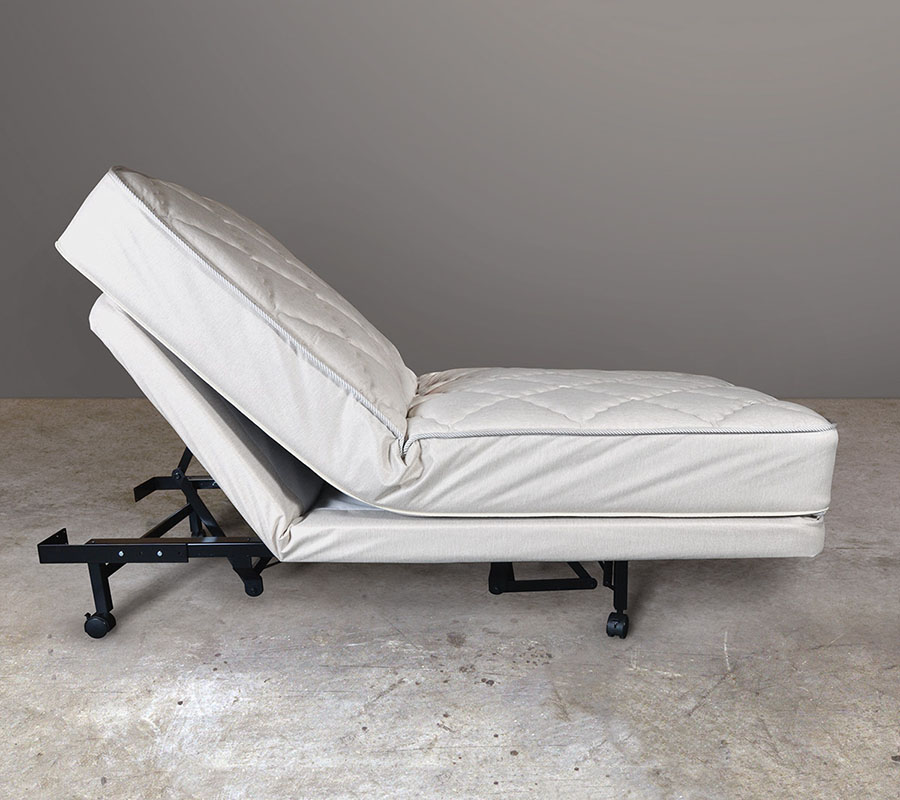 This model of the adjustable bed has "value" right in the title. While also hand-built to customer specifications, the Value Flex provides the comfort and flexibility of the Premier and Hi-Low with fewer options and amenities. Available in twin, full, queen, split queen, and split king, it sits 21-inches off the bedroom floor but can be optionally extended up to 7 additional inches. The Value Flex model comes with a 5-Year Limited Warranty.
Don't forget to top off your motorized adjustable bed with a Flexabed mattress, available in five construction options and with accessories like Side Rails to enhance use.
Flexabed showroom models can be found in several North Carolina locations, including retailers in Charlotte, Hendersonville, Richlands, Wilson, Ahoskie, or in Columbia or Camden in South Carolina. Other home health and chiropractic service providers may be able to order from Flexabed while lacking a showroom model to inspect up close. To locate the nearest authorized Flexabed dealer, visit https://www.flexabed.com/dealer-search/ and entering your zip code. You can also call us directly at 1-800-648-1256.